Dinner
Crock Pot Paprika Pot Roast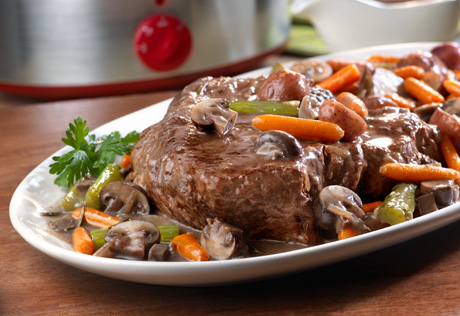 Ingredients
Directions
Heat coconut oil in a large pan.
In a bowl, mix paprika, garlic powder, onion powder, Italian spice, and cayenne pepper.
Rub pot roast with mixed spices until well-covered.
Place pot roast in pan and brown on all sides.
While meat is browning, cut onion into small slivers.
Place half of the onion slivers into bottom of crock pot.
Add just enough water to crock pot to partially cover onions, then place browned pot roast on top of the onions.
Add remaining onion slivers around the pot roast in crock pot.
In a small bowl, stir together tomato sauce and balsamic vinegar.
Carefully pour mixture over pot roast.
Turn crock pot to high and cook for approximately 4-1/2 hours.